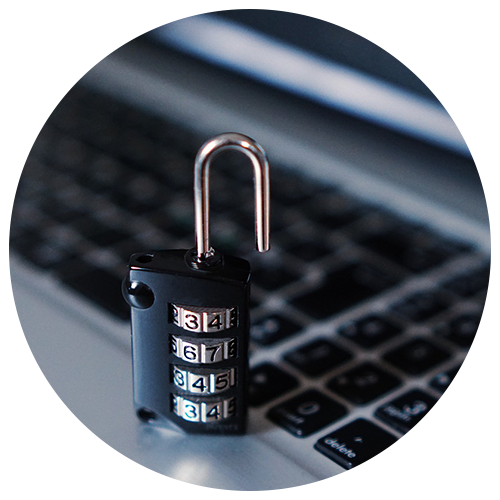 Hyperpanel Lab attaches great importance to the protection of your personal data. This privacy policy describes how we collect and process your personal data. The personal data contains all the information concerning an identified or identifiable physical individual. By registering and visiting our Site, you agree to the provisions of this privacy policy.
Copyright © 2020 Hyperpanel Lab All Rights Reserved
Hyperpanel Lab, by collecting and processing your personal data, is responsible for the processing of personal data as required by national legislation concerning the protection of personal data. The personal data that is collected contains the information that you provide us with when you fill out a form to open an account on our Site, whenever you purchase products on our website or whenever you contact us. This information is in particular contact information, such as your name, your address, your telephone number, your email address. Also collected as part of this process are details about orders, purchases, deliveries, invoices etc. Personal data may also be collected automatically when you visit our website or open an account. This data may be obtained through the use of cookies that you have accepted when you enter our Site and cookies which come from third-party Sites. The connection data, such as your IP address or your browsing history may also be collected. The data which is collected is sent to the Sales Department at Hyperpanel Lab.
Purpose of the collection and the processing of personal data
The reason that we collect and process your personal data is to allow us to improve our products, to provide you with a customer service, to make your visit to the Site a more personal experience, to allow you to save your shopping cart, manage your orders, and with your consent, to send you promotional messages and other information about us.
Sales canvassing
In the absence of your agreement, we undertake not use your personal data for sales canvassing purposes. You can unsubscribe and opt out of receiving promotional messages by changing the settings on your account.
A cookie is a file which is placed on the user's hard drive and which allows the party which placed it there to identify and store information concerning the browsing habits of the user (information concerning Hyperpanel Lab pages viewed, the date and time when they were viewed, key words used, geo localization). Please be advised that there is a banner announcing that we use cookies when you access our HyperPanel Site. You have the option of accepting or refusing the cookies. These cookies make browsing easier by allowing the Site to memorize your browsing preferences, such as for example your language choice, or by saving your preferences. Please be advised that cookies may also be placed by third parties (for example advertising networks) when you access our Site. We are not responsible for the processing of personal data carried out by these third-party issuers of cookies. Please also be informed that most browsers are by default configured to automatically accept cookies and store them on your computer or terminal. You are entitled to refuse the storage of cookies by configuring your browser settings. However, if you refuse to accept cookies you may find that our Hyperpanel Site doesn't work as well.
The data which is collected on Hyperpanel Site must be kept for a limited period only which must not exceed the time necessary for the purposes for which it is collected and processed. The data will be deleted after a period of 2 years following your last connection to the Site.
Right of access, rectification, modification
You may access, modify, rectify and delete your personal data or refuse the processing of your personal data by logging into your account or by sending an e-mail to our Data Protection Officer at the following address: dpo@hyperpanel.com. You have to provide your first name, last name, telephone number, and a copy of your identity card. We take every appropriate precaution to verify the identity of persons making such requests before giving them access to personal data or before implementing their corrections or their refusal so as to prevent the risk of misuse.
Complaints
If you are not satisfied with our exchanges, you have the possibility of seizing the National Commission of Computing and Freedoms (CNIL) at the following address:
CNIL – 3 place de Fontenoy – TSA 80715 – 75334 Paris cedex 07
Your data will not be sent to third parties, and in particular to our commercial partners, without your express consent. In certain cases, we may be forced to release your data in accordance with mandatory legal provisions. Data may in particular need to be sent to public authorities, as part of a police investigation, or to financial organisations in particular with regard to payments.
We guarantee that we take every appropriate precaution to preserve data security so as to prevent the data from being damaged or tampered with or unauthorized third parties from gaining access and misusing the data. As part of our security measures we use data encryption using SSL (Secure-Socket- Layer) software, and firewalls. If you think that your account may have been pirated, please contact our Data Protection Officer at the following email address: dpo@hyperpanel.com or at the following mail address:
HyperPanel Lab
Data Protection Officer
Domaine Technologique de Saclay
Bâtiment Azur – Saclay
91892 Orsay Cedex