Terms and conditions of use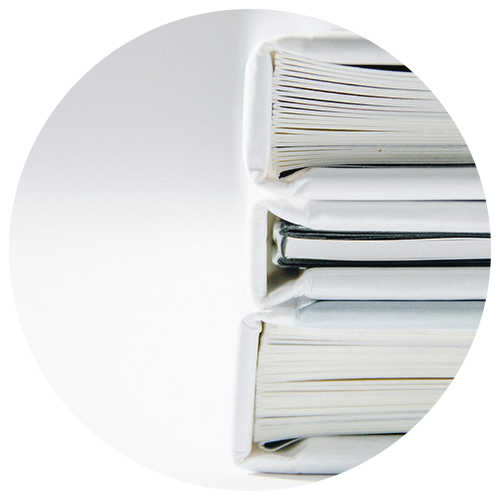 This web site (the "Site") is operated and owned by Hyperpanel Lab ("Hyperpanel Lab"). The information, documents, software, services and products (the "Materials") available on this Site are subject to the terms and conditions set forth below (the "Terms of Use"). By accessing or using this Site and the Materials, you agree to accept the Terms of Use, including all disclaimers, exclusions of warranties and all limitations of liability. If you do not accept and agree to be bound by the Terms of Use, do not access or use this Site or the Materials. Hyperpanel Lab reserves the right to revise the Terms of Use at any time by updating this posting. You should visit this page periodically to review the current Terms of Use.
Copyright © 2020 Hyperpanel Lab All Rights Reserved
1. Use of Materials
This Site is intended for the use of persons seeking information and resources on Hyperpanel Lab products (Hyperpanel) and services. The Materials contained on this Site may only be used in association with HyperPanel Lab software products and all use is subject to the license terms associated with those products. Hyperpanel Lab here by grants you a limited license to view and download a single copy of the Materials accessible by you on this Site solely for your personal, non-commercial use. Access to certain parts of this Site may be made conditional on your acceptance of additional terms and conditions specific to the transaction you wish to complete. These terms and conditions are in addition to, and are incorporated by reference into, these Terms of Use.
2. Copyright and Restrictions.
The contents of this Site are protected by copyright under both United States of America, French and foreign laws. Unauthorized use of any content may violate copyright, trade-mark, and other laws. You must retain all copyright and other proprietary notices contained in the original content on any copy of the content you make. You may not sell or modify the content or reproduce, display, publicly perform, distribute, or otherwise use the content, or any part thereof, for any public or commercial purpose. Use of content obtained from this Site on any other web site for any purpose is prohibited. If you violate any of these restrictions, your permission to use the contents of this Site automatically terminates and you must immediately destroy any copies you have made.
3. Trademarks
Hyperpanel, Hyperpanel OS and Hyperpanel Service Platform are trademarks or registered trademarks of Hyperpanel Lab. Hyperpanel Lab trademarks include all names, marks, brands, logos, designs, trade dress and other designations that Hyperpanel Lab uses in connection with the Materials located on the Site. Any other trademarks appearing on the Site belong to their respective owners. Nothing contained on this Site should be construed as granting any license or right to use any trademark, logo or design displayed on this Site without the express written permission of Hyperpanel Lab or the respective owner.
4. Third Party Submissions
By submitting content to this Site, the user warrants that he has the full right and authority to submit such content and that none of the content submitted is subject to any copyright or other proprietary right of a third party. Content submitted by users are not reflective of the views and opinions of Hyperpanel Lab or its licensors, licensees or any of their respective officers, directors, employees or agents. Hyperpanel Lab may, in its sole discretion, remove any content from the Site at any time.
5. Linked Sites
This Site may contain links to external sites and electronic mail. These links are provided solely as a convenience to you. Parties other than Hyperpanel Lab independently develop the external sites and Hyperpanel Lab assumes no responsibility for the accuracy or appropriateness of the information on such external sites. The inclusion of any link to an external site or reference to a third party or its products or services on the linked site should not be construed as an endorsement by Hyperpanel Lab of that party or its products or services. If you decide to access any linked site, you do so entirely at your own risk.
Some Site users will elect to utilize Hyperpanel Lab support services. Hyperpanel Lab will use commercially reasonable efforts to promptly deliver the support services described in the service plan you have chosen, in a professional and workman-like manner and in accordance with generally recognized commercial practices and standards. This includes using commercially reasonable efforts to provide timely telephone, facsimile, email, and online access to our support facilities, and responses to your support requests, in accordance with the terms of the service plan you have chosen. Your access to support service resources, and the promptness and accuracy of our response, may vary from time to time with the accuracy and completeness of the background information that you provide, our ability to reproduce the problems you are encountering, the volume of support service traffic, the availability of qualified staff and the availability of second-tier support personnel of our suppliers.
Information, materials and services made available on this Site may be changed at any time without notice. Hyperpanel Lab uses reasonable efforts to ensure there is up-to-date and accurate information on the Site, but Hyperpanel Lab cannot guarantee the accuracy of the content it posts to the Site. In addition, this Site contains material submitted by other users. Hyperpanel Lab is not responsible for and does not represent or warrant the truthfulness, accuracy or reliability of any material submitted by other users. You are responsible for independently verifying the truth and accuracy of all information you obtain from the Site. Reliance on any content posted on the Site will be at your own risk. You assume all risks associated with dealing with other users of the Site.
1. Exclusion of warranties
Unless otherwise expressly specified, this Site, and the materials, products and services made available on this Site are provided "as is" and "as available". Hyperpanel Lab disclaims all representations, warranties or conditions of any kind, express or implied, including, without limitation, any implied warranties or conditions of merchantability or fitness for a particular purpose, or infringement of third-party rights. Hyperpanel Lab does not adopt any representation or warranty of any manufacturer, supplier or merchant of any information, products or services. Hyperpanel Lab does not warrant that the information, products or services obtained through the Site will meet your requirements or that errors in the software obtained from the site will be corrected. No representations or warranties are made concerning the accuracy, completeness, timeliness or reliability of the information, materials or services made available on this Site by Hyperpanel Lab. Hyperpanel Lab does not represent or warrant that access to this Site or any sites linked to this Site will be uninterrupted, that this Site will operate error-free, or that this Site or the materials or products or services available here in are free of computer viruses or other harmful components. This Site or any portion thereof may be unavailable at any time.
2. Limitation of liability
Access and use of this Site is at your own risk. Unless otherwise expressly specified, Hyperpanel Lab, its directors, officers, employees or agents shall not be liable to you or to any third party for any direct, indirect, incidental, special or consequential damages whatsoever, including, without limitation, damages for lost revenue, lost or damaged data or other commercial or economic loss, whether based in contract, tort (including negligence) or any other theory of liability, arising out of your access to or use of this Site or any consequences flowing, directly or indirectly, therefrom. The foregoing limitation shall apply even if Hyperpanel Lab has been advised or should have known of the possibility of such damage or loss.
All Hyperpanel Lab software that is made available for downloading from this Site is protected by copyright and may be protected by other rights. Your downloading and use of any such software is made conditional on your agreement to be bound by the terms of the software license agreement accompanying such software. If there is no license associated with the software, your license rights in the software are as set out in section Copyright and Restrictions.
You agree to indemnify Hyperpanel Lab and its officers, directors, employees and agents from and against any and all claims, demands, liabilities, costs, or expenses what so ever, including without limitation reasonable legal fees and disbursements, resulting directly or indirectly from your breach of any of these Terms of Use or any additional terms when accessing to or using of this Site or any web site to which this Site is or may be linked from time to time and/or your use of, reliance on, or publication, communication or distribution of anything on or from this Site.
1. Confidential Information
Unless otherwise specified, all information sent to the Site will, when received, be treated by Hyperpanel Lab as non-confidential information. By sending Hyperpanel Lab non-confidential information, you grant Hyperpanel a royalty free, perpetual, unrestricted, worldwide, irrevocable license to use, reproduce, display, perform, publish, modify, transmit and distribute the non-confidential information alone or as part of other works in any form, medium or technology, whether now known or hereafter developed, and to sub-license such rights to Hyperpanel Lab licensees.
2. Security
The Internet is not a secure medium and privacy during transmission cannot be guaranteed. E-mail and web sites are vulnerable to interception, forging and unauthorized access. Information sent or received over the Internet is generally not secure and HyperPanel Lab cannot and does not make any representation, warranty or promise concerning the interception by third parties of your personal, financial or other information. Hyperpanel Lab will not be responsible for any damages you may suffer as a result of or in connection with the transmission of any information from or to this Site. Should you decide to transmit information using the Site, you do so at your own risk.
3. Export Control
You acknowledge and agree that Software or other materials obtained on the Site may be subject to French and foreign export laws and regulations. You will not export or re-export, directly or indirectly, the Software or information pertaining there to any country for which any government or any agency thereof requires an export license or governmental approval at the time of export or re-export without first obtaining such license or approval.
4. General
These Terms of Use, as well as the additional terms that may apply when ordering products or services on the Site, shall be governed by the laws in force in Paris, France without regard to the conflict of laws provisions therein. You irrevocably submit to the non-exclusive jurisdiction of the courts located in Paris.